SonicVista owns proprietary technology that enables the execution of a variety of eCommerce reward campaigns. The core technology suite enables online retailers to drive sales and social media reach by rewarding a variety of desirable consumer behaviors.
Rewarded behaviors are selected to align with each business's ethos and campaign objective and can range from making social media posts, to inviting friends to participate in special offers, to participating in charitable giving activities.
In each case, once the reward trigger is activated, participating consumers are thanked by the business in social media, and receive media/content and/or 'redeemable rewards' like discounts, product samples, or loyalty points. On average, 13% of consumer participants will redeem their rewards and spend money with our clients.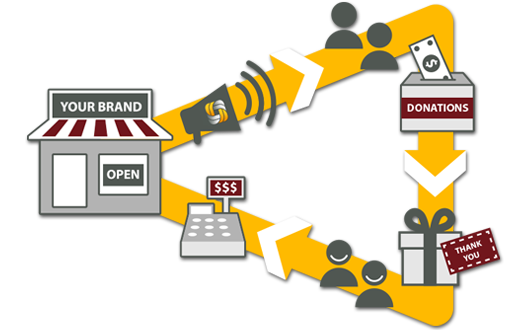 Once we capture core campaign requirements, we help conceive, plan and execute campaigns that enhance corporate image and drive customer retention, acquisition, and sales.
The platform engages consumers, can create value in virtually any channel (e.g., social media, web, mobile, e-commerce) and has powered campaigns for entities such as Ellen DeGeneres's Halo Pets; HGTV; Live Nation; Omaha Steaks; Shakira; and more. Below is an example campaign that highlights how businesses can leverage our expertise and technology to visibly, measurably, and profitably connect with the growing ranks of 'conscientious consumers' around shared values.