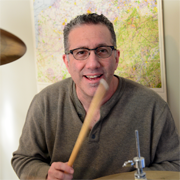 Jay Ziskrout
Sonic Vista's Managing Partner, Jay Ziskrout, is an entrepreneurial management, strategic planning & biz dev exec who helps entertainment, marketing, media, and tech ventures grow.
He has devised and executed business plans for start-up, expansion and turn-around businesses in the U.S. and abroad and has built and/or led event management, marketing, media relations, product development, promotion, sales, and technology teams.
Having worked for years helping major brands engage consumers through music and entertainment (as COO of CMJ Network), this international music industry executive come tech entrepreneur founded Charitable Checkout whose 'Rewarded Giving' cause marketing platform enables companies to launch highly social branded charitable giving programs that are both good for the world, and good for business.
Jay previously founded Grita! Records / LatinoVision.com which innovated in the area of digital content promotion and delivery, launched Epitaph Records Europe in The Netherlands as Managing Director, and served as VP Promotion for Arista Records/BMG where he was responsible for numerous #1 hits.
He began his career as the founding drummer of Electric Peace (Enigma) and Bad Religion (Epitaph). Jay has studied communications, advertising and business administration at California State University, New York University and Capella University and graduated Summa Cum Laude.
---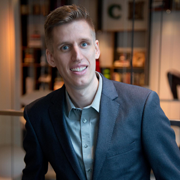 Tammo Mueller
Sonic Vista's Acting CTO, Tammo Mueller, is an entrepreneurial technologist with a strong business sense who has consistently demonstrated his ability to create innovative solutions in the field of data collection and analysis for a diverse audience: Ranging from top tier research institutions such as Harvard Medical School to the biggest celebrities like Shakira.
In addition to his work with Sonic Vista, Tammo is CTO and/or Co-Founder of Wunderkind, oneQube, and Scientific.ly, a cutting edge platform that connects the relationships between customers and products. Previously, he was technical advisor for Charitable Checkout, Co-Founder of IKaru India, and Software Engineer for Siemens Healthcare where he managed collaborations in personalized medicine with leading healthcare providers in the US and abroad.
Tammo holds a M.S. in Computer Science from the University of Muenster.
---

Amy Kong
Amy is an experienced business professional who applies her knowledge towards ensuring the success of businesses, through product usability evaluations and recommendations. Her focus is aligning your target customer's viewpoints and goals to your business plan, structuring business requirements, process reengineering plans, and product and project management.
Amy's most recent client relationships include security program management for the State of Vermont, multi-channel eCommerce management for Keurig Green Mountain, and eCommerce usability reviews, and managing customized eCommerce roll-outs for Seventh Generation. In each relationship, Amy applies her passion for simplifying complex workflows to deliver efficient custom solutions. Previously, she served as VP, Product Manager, Online Capabilities for Thomson Reuters and held various business technology related positions at Merrill Lynch International.
She holds a Masters of Science, Human Factors in Information Design from Bentley University, and a Bachelors of Architecture from Pratt Institute – a complement of degrees in structuring the customer journey, through both physical and virtual products and paths.